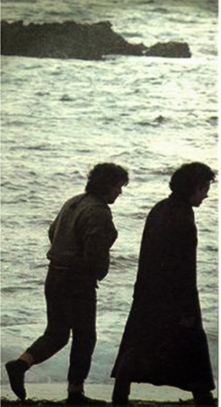 ■ TFF&MAYFIELD News-----とりあえず、The Guestbook of Dreamsで!!


SHIROさんのBlogもご参照ください!!
■Album Review-----Track by Track
The Hurting(1983)
Songs From The Big Chair(1985)
The Seeds Of Love(1988)
Elemental(1993)
Raoul And The Kings Of Spain(1995)
Saturnine Martial & Lunatic(1996)
Others
■Curt Smith solo works andMayfield
■Roland Orzabal solo works
■TFF Who's who-----永遠に未完成です。
■The Guestbook of Dreams
■TFF Links
■My TFF Collection-----Web masterのコレクションリスト。
■特別編! わかさんのTFF Collection-----TFF掲示板常連わかさんご提供コレクションリスト。珍品多数。
■TFF Trivia of Trivia-----TFFにまつわる小ネタ募集中
■参考文献
■E-mailp:julian@mb.infoweb.ne.jp
■
Webmaster's Twitter Log
■What's New
14.1.22 TFFリリースの新曲"My Girls (Animal Collective Cover) [Official Video])"
TOPページに追加
■過去の更新履歴
All pages composed by
julian@mb.infoweb.ne.jp
---
About Webmaster(My Private Zone) 

貴方は
人目のお客様です。
英国New Waveバンド、
Tears for Fears
ティアーズ・フォー・フィアーズ
のファンサイトです。
(Caution! This is Unofficial)

祝:new TEARS FOR FEARS
New公式サイト !!
Waiting TFF's NEW ALBUM
in 2014...

---
リンク・フリーですが、リンクして下さる際はご一報頂けるととても嬉しいです。

If you think there are problems with this site for a copyright,
Please tell it to the webmaster.
As the webmaster,I take proper measures as much as possible.
If you hope this site by English,please try this machine translate site.
I think It maybe better than Google Translation personally.
http://translate.weblio.jp/

How to use?